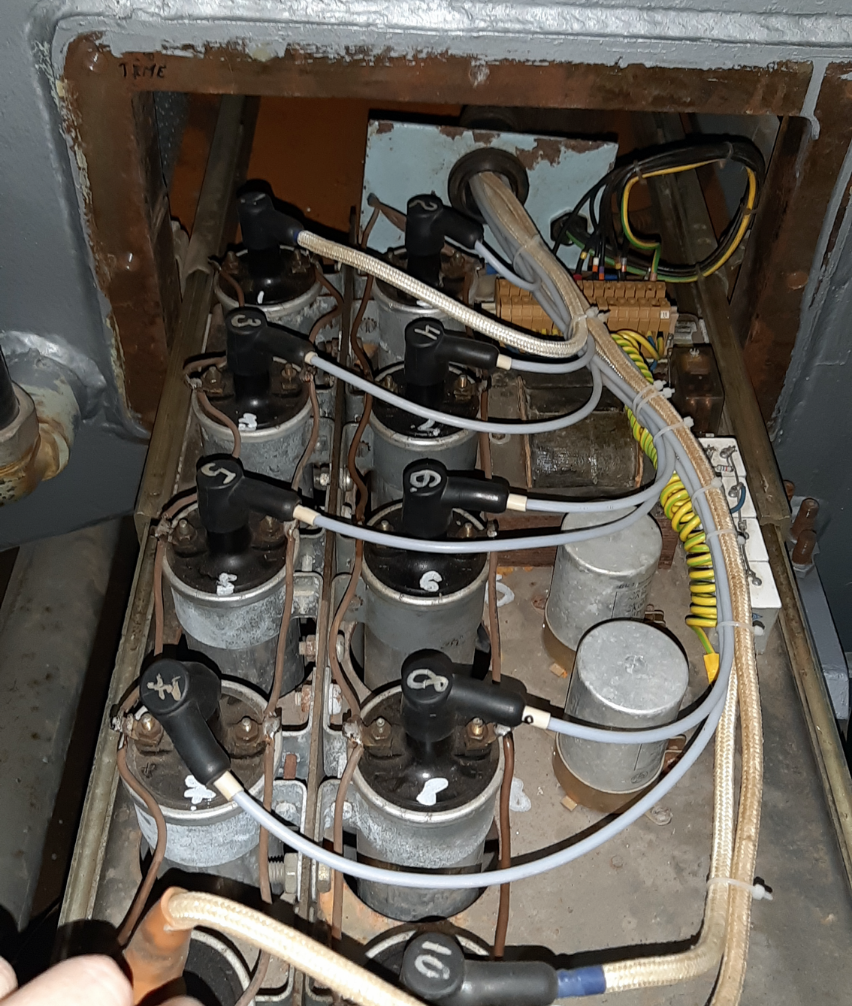 Greenray were requested to supply a replacement igniter system for a 65MW GEC EM610 Turbine which had been relocated from Hong Kong to Kazakhstan. On investigation of the original ignition system, it became apparent that it had been a unique EM610 solution firmly rooted in early 1970s car industry technology.
Delving into our extensive GEC archive soon tracked down the original exciter unit specification and a suitable AC powered LT (Low Tension) exciter unit supplier who could provide a modern equivalent. To improve reliability, it was decided to relocate the sensitive exciter unit further away from the hot area of the turbine pedestal leaving only the ignition coils in the original 'ignition drawer'.
For the HT (High Tension) side it soon became clear that GEC had raided the British Leyland parts bin for 12v Ignition coils, HT cables, crimps, boots and even "igniters" - Spark plugs for the ten individual combustion chambers. After consulting with the classic car enthusiasts in our team, ten suitable oil-filled un-ballasted coils were sourced, along with high-temperature silicone HT leads and Champion Plug connectors.