All is not lost!
With our wealth of experience, Greenray are on hand to assist. Our controls team have extensive know-how and the technical expertise when working with the MKII system. In fact, our knowledge spans the whole lifecycle, from its initial concept, through to its eventual retrofit replacement.
What's the benefit?
We deliver a solid support capability, based on our teams extensive MKII experience in the following areas:
Extensive product knowledge
Hardware and software development
Governor development
DLE Control and Improvement
Commissioning and Technical support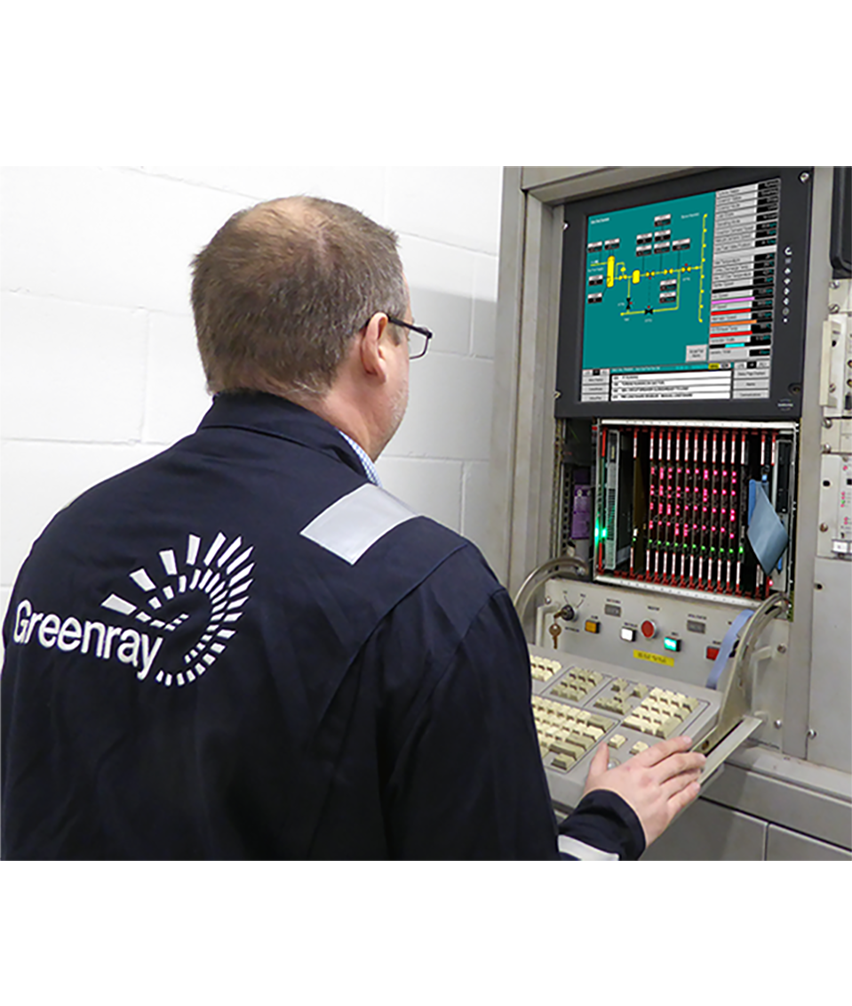 My Mk II isn't cost effective, what now?
Unfortunately, all Mk II components have now been made obsolete by the OEM. We can however, offer:
HMI PC replacement
Touchscreen replacement
Where further works are no longer economic, we can also supply our replacement for the Mk II unit, the M2R, which uses commercially reliable off the shelf hardware with the latest control capability.
See our brochure at the bottom of this webpage for more information.
The next step
Finding out more is easy, just click on the link and we'll give you a dedicated response.
Click here.