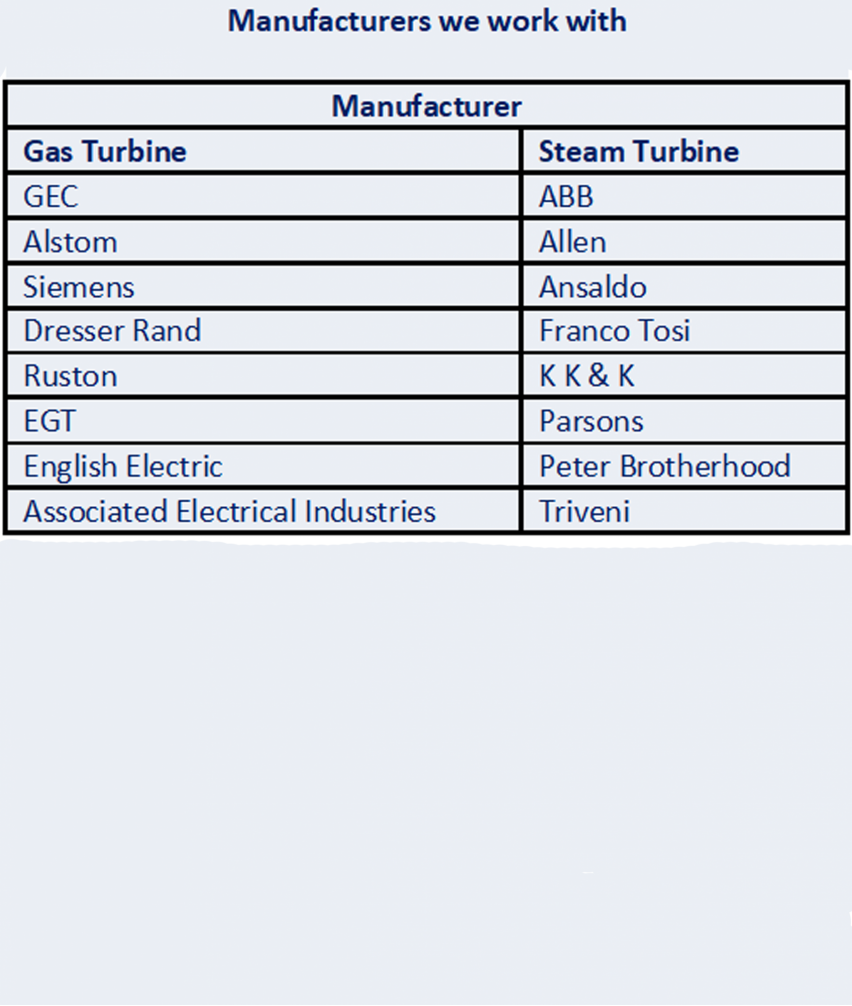 We work with all manufacturers of Gas and Steam Turbines, including those shown here.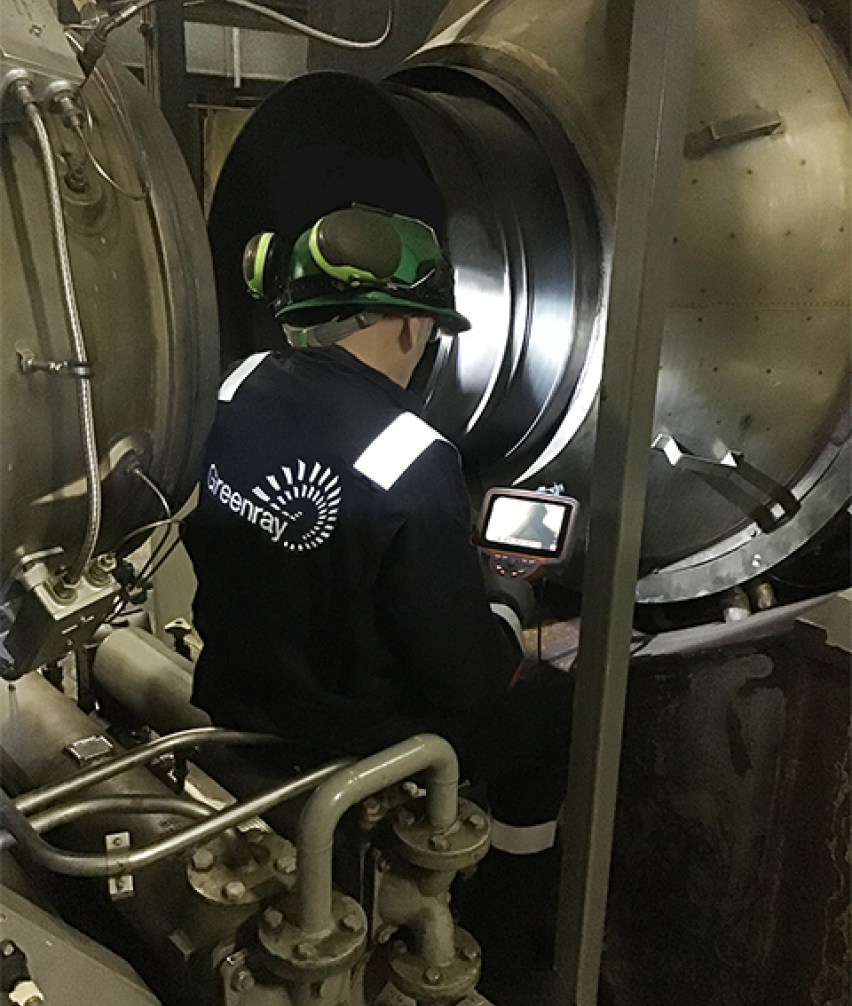 Unrivalled knowledge and resources
We diagnose the problem, find the solution and carry out the repair or overhaul on-site. If needed, we can continue works at one of our extensive repair facilities.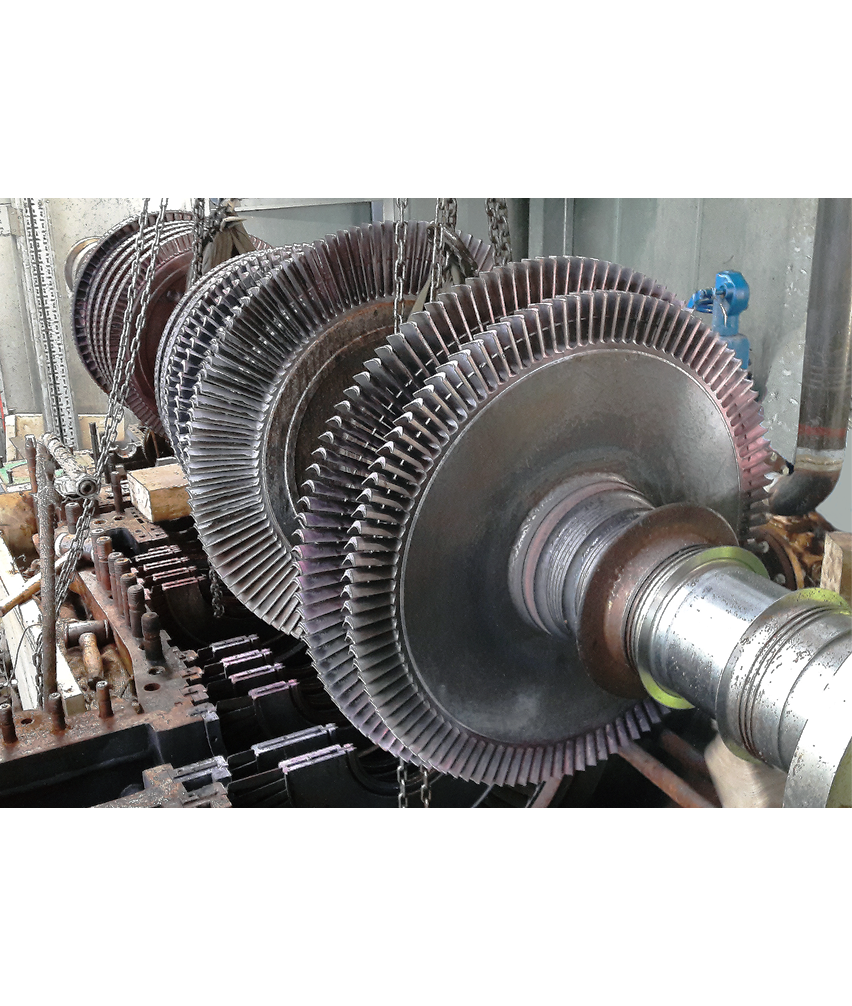 Professional repairs
We work on gas and steam turbine package elements, including:
Power Turbine Rotors and Nozzles
Steam Turbine Rotors
Power Turbine Discs and Bearings
Inlet, Outlet and Transition Ducts
Control systems
Fuel and Oil systems
For further information, please download brochure at the bottom of the page.
The next step - Finding out more is easy, just click the link and we'll give you a dedicated response. Click here