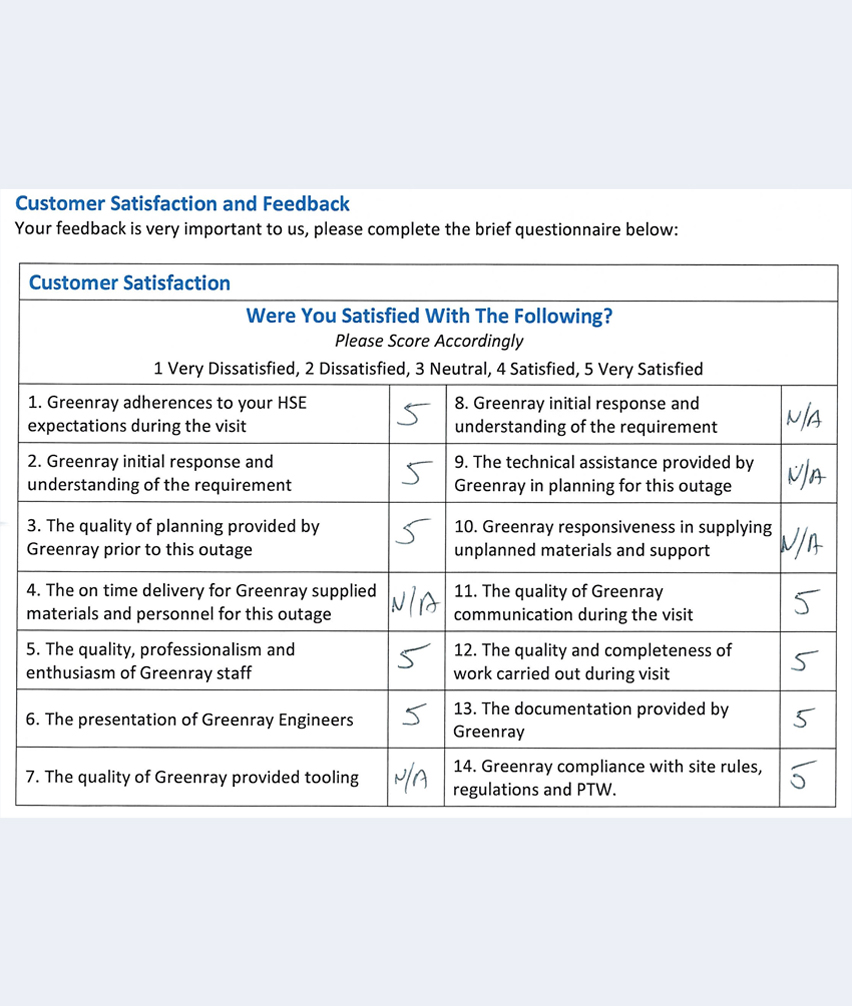 We are always pleased to receive positive recognition for our hard working FSE'S (field service engineers), who often have to endure harsh working conditions to get the job done for the customer.
It was additionally gratifying that on our customer satisfaction survey the Operator scored a clear round of 5's on all related aspects, a real credit to the dedicated and professional Engineer involved.
The feedback testimonial reads as follows: "The FSE provided a service to the highest level. It was identified and recognised on several occasions throughout the visit that he was proactive, professional and the communications were of the highest order. The attention to detail during the faultfinding stage of the task was also to be commended. The visit was safe and successful. Would look forward to working together from a FSE and company point of view."
Mechanical Team Lead, 26/06/2023.
Why not follow us on LinkedIn, to keep up with us on social media. Click here.
The next step
Finding out more is easy, just click on the link and we'll give you a dedicated response. Click here.