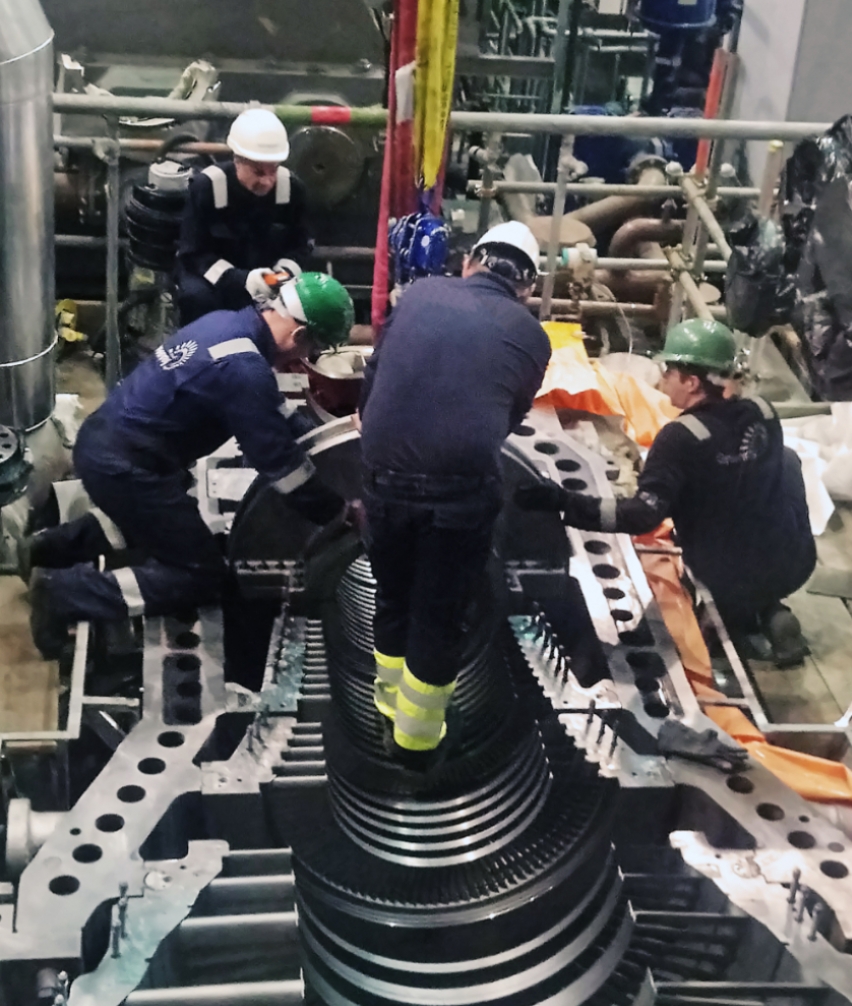 To meet high operational demand, the site owner required the unit to be back online at the earliest opportunity. After review, the team split into an early/late shift pattern. This gave the greatest efficiency of resources onsite and ensured that the turbine build process completion was ahead of schedule at the time of demobilisation.
Despite heavy workloads at other locations, Greenray were able to provide and mobilise 3 members of our field service team within 5 days. Due to our rapid response, Greenray were able to achieve the very tight deadlines imposed by the delivery of spare parts to the site. The team can be seen carrying out diaphragm alignment checks and refitting the rotor assembly.
Tasks performed by the Greenray field service team included:
Preparing casings, components, refurbishment of bolts, dowels and studs
Installing lower blade carriers
Installation of dummy rotor and bearings
Installation of measurement instrumentation
Install upper blade carriers
Detailed measurement of fittings
Removal of measurement equipment, dummy rotor and bearings
Adjustment of lower blade carriers
Fitment of main bearings and rotor
Replacement of inlet rocker bearing
Re-install upper blade carriers
Modification to the main casing drain system
Alignment of rotor and verification checks
Clearance checks
Installation of the top half casing and main pipework.