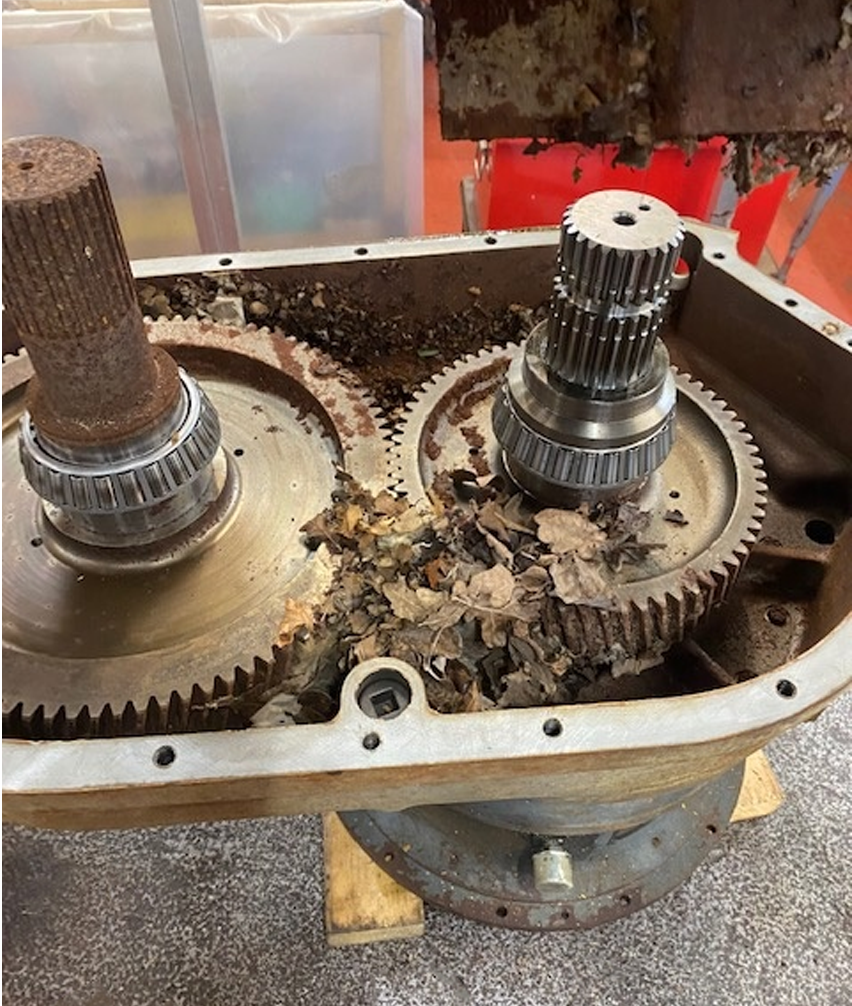 During disassembly of the gear housing, heavy corrosion soon became evident on both helical gears. Sections of gear teeth were irreparably damaged, rendering them unserviceable. This was soon found to be due to the presence of water inside the converter.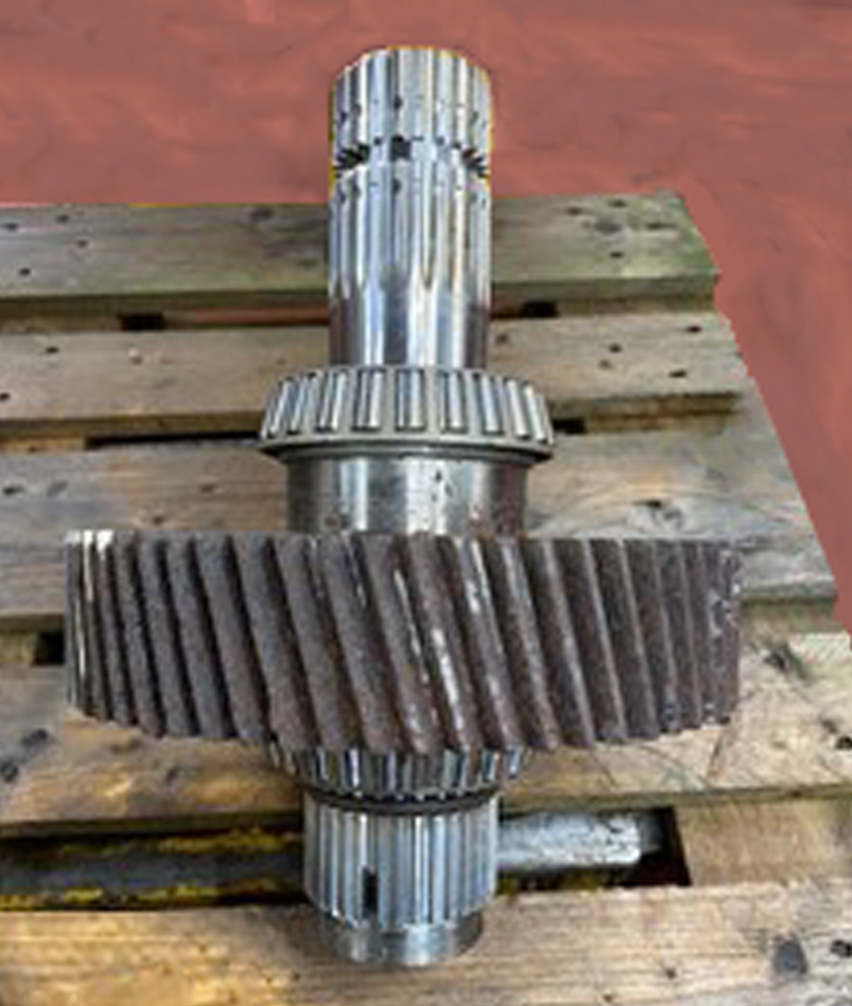 The output shaft splines were also damaged, because of the ingress, and environmental effects, from long term storage. The biggest surprise was a small ball of leaves, which we suspect may have been a mouse nest! Quite how the mouse came to take up residence is a mystery, given the confines of the torque converter.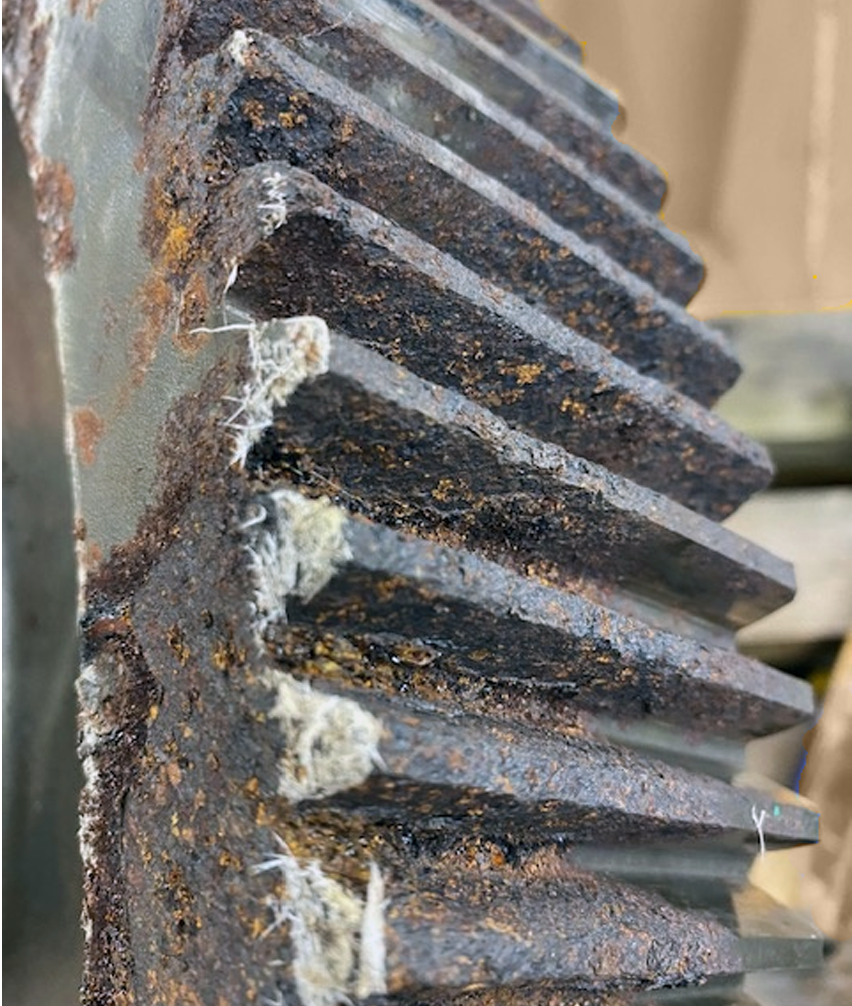 To return the torque converter to its former high-quality state, the unit will be thoroughly stripped and given a complete overhaul at our workshop.
Don't let the unusual stop your production, we can help.
Our specialist services include:
Planned inspections, troubleshooting and training
Minor and Major overhauls
On and Offsite component repair
Re-engineering of obsolete and hard to source parts
Control system upgrades and remote monitoring
Long term service agreements
Not just the Turbine
Our expertise covers all elements of your drive train, including:
Heat Exchangers / Oil Cooler
Pumps
Filters
Main, ESV and Control Valves
Field Instrumentation
Generators as part of a package
Finding out more is easy, just click on the link and we will give you a dedicated response.